wireless portable speaker
SD700B/00


wireless portable speaker
SD700B/00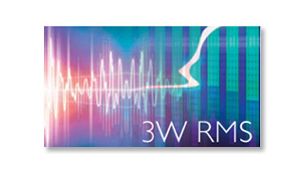 3 W RMS total output power
This system has a 3W RMS total output power. RMS refers to Root Mean Square, which is a typical measurement of audio power, or rather, the electrical power transferred from an audio amplifier to a loudspeaker, which is measured in watts. The amount of electrical power delivered to the loudspeaker and its sensitivity determines the sound power that is generated. The higher the wattage, the better the sound power emitted by the speaker.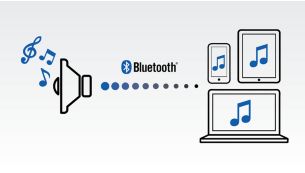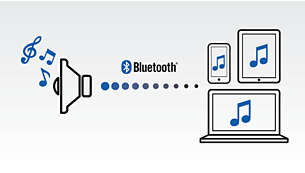 Wireless music streaming via Bluetooth
Bluetooth is a short range wireless communication technology that is both robust and energy-efficient. The technology allows easy wireless connection to iPod/iPhone/iPad or other Bluetooth devices, such as smartphones, tablets or even laptops. So you can enjoy your favourite music and sound from videos or games wirelessly.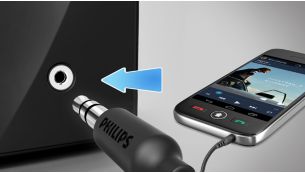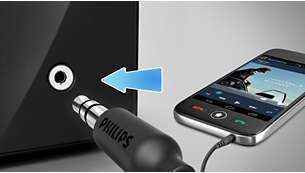 Audio-in for easy portable music playback
Make one easy connection and enjoy all your music from portable devices and computers. Simply plug your device into the AUDIO-IN (3.5 mm) port on your Philips set. With computers, the connection is typically made from the headset output. Once linked, you can enjoy your entire music collection directly, on a set of superior speakers. Philips simply delivers better sound.
Easy playback from USB/MicroSD Card
Simply load the USB or MicroSD card with the desired content, plug it into your player - and never have to worry about running out of entertainment choices again.
Built-in Digital FM radio
Digital Radio is, on top of FM analogue transmission, a new way of broadcasting radio via a network of terrestrial transmitters. It provides listeners with more choices and information delivered in clear, crackle-free sound quality. The technology allows the receiver to lock on to the strongest signal it can find. With digital stations there are no frequencies to remember and sets are tuned by station name, so there is no returning on the move.
Stereo headphone jack for better personal music enjoyment
Connect your own headphones with this Philips device for a more personal listening experience whenever you want it. You can enjoy your favourite music in great sound without disturbing others by connecting your headphones to this device.
Our site can best be viewed with the latest version of Microsoft Edge, Google Chrome or Firefox.