Can I connect iPhone 3 with my Philips headphones?
Published on 2017-08-24
Our Bluetooth stereo headsets support all Bluetooth standard compatible functions of the iPhone 3GS/3G (OS 3.0 or higher).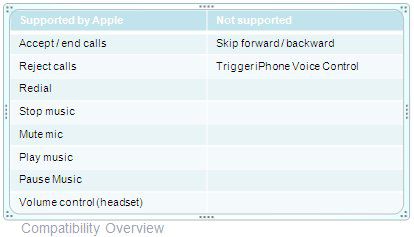 Not supported features
Apple implements a few features in a proprietary way which are not supported on iPhones. Note: The first generation iPhone (any software version) and iPhone 3G without at least software version 3.0 will not support Bluetooth stereo.