Eindhoven, the Netherlands – Philips is proud to announce that their StyliD LED spot has been awarded the prestigious gold iF product design award. According to the iF jury report: "With the StyliD LED luminaire range Philips realized the first truly variable LED solution that meets the requirements of having both optimal light quality and energy efficiency. The simple, good quality of StyliD is beautiful and groundbreaking for retail lighting."
The StyliD range offers lighting quality and flexibility which can give retailers a competive advantage. As part of the next generation of LED retail lighting, the StyliD produces sparkling warm light which creates an appealing atmosphere inside a store. Because of its high color rendering, the lighting helps merchandise to stand out. Its flexibility allows retailers to create and customize a lighting style that fit their brand. And its efficient design helps to lower the cost in both maintenance and energy use in comparison with traditional lighting. The StyliD range offers a large choice of varities in size and color.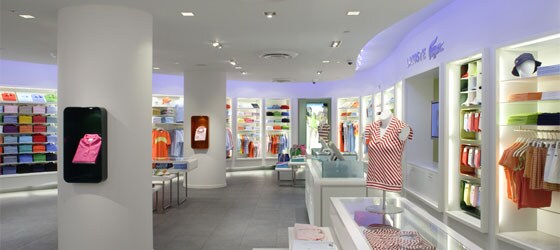 Photo: Philips, Shopimpression with StyliD
Rogier van der Heide, Philips Chief Design Officer for Lighting, comments on the award: "The real excitement in the design might not be the most visible for customers, we created the fixture entirely with the retailer in mind. For example, the fixture casing can easily change colour simply by applying a different skin. Also the size, light output and functionality can be chosen to suit the shop owner's demands. Together with the advanced LED technology inside, this makes StyliD a long term solution for retailers that provides more possibilities to express their brand."

For more information about StyliD, please read the article in the newsletter of Philips Design: new value by Design.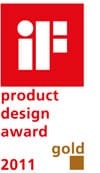 About the iF design awards
The iF product design award covers all areas of product design. It serves as a platform for design-relevant innovations, thus recognizing today's globally networked world and its related dynamics. Since 1953, the iF product design award has been recognized as a label for good design.
All prize-winning products will be presented at the iF design exhibition 2010 in Hanover, Germany, which opens on March 1 and runs until August 2011. During this period around 250,000 international visitors are expected. On March 1 the awards ceremony will take place (opening day of CeBIT) where the Gold Award Winners will be announced. More information can be found at www.ifdesign.de
Philips Design
Philips Design, with 7 locations in Europe, the USA and Asia Pacific, is one of the longest-established design organizations of its kind in the world. Its creative force of some 400 professionals, representing more than 35 different nationalities, embraces disciplines as diverse as psychology, cultural sociology, anthropology and trend research in addition to the more 'conventional' design-related skills. The mission of these professionals is to create solutions that satisfy people's needs, empower them and make them happier, all of this without destroying the world in which we live. For more information, please visit: www.design.philips.com